The Wills Golf Academy is open to golfers of all ages and abilities from beginners to elite players. Working with Guy and his team of professionals, members/visitors can take a trip to the golf academy with designated teaching areas, custom fit golf studio, a specialist short game area and much more. Wills Golf @ Fulford Golf Club is the perfect place to perfect your game before playing the beautifully presented Fulford Golf Club.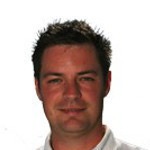 Guy Wills - Class AA PGA Head Professional
Guy started his golf career at Boothferry Golf Club in 1994. After 2 years he started his apprenticeship at the prestigious Fulford Golf Club where he turned Professional at the age of 19 whilst under the watchful eye of Bryan Hessay.
Guy competed in national and regional tournaments whilst been attached at Fulford, where he was consistently in the Top 50 on the Assistants Order of Merit. It was in 2000, Guy felt the desire to become an instructor and moved to Germany where he taught for 4 years, during which time he qualified as a David Leadbetter Certified Instructor.
In 2007, Guy accepted the position as Head Professional at Fulford Golf Club in York, where he has consistently grown and established his teaching organisation. Guy also runs and manages a successful golf shop and he is involved again in tournament play for himself and for the club. Guy has recently been TPI qualified Level 1 and Level 2 Junior which has improved his knowledge of coaching and aims to grow the Junior Golf academy here at Fulford.
---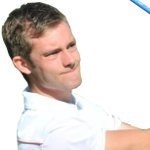 George Forder - Class A PGA Professional
George became a junior member of Fulford Golf Club at the age of 12, rising up the ranks on the amateur golf scene. He then went to the University of Central Lancashire and attained a diploma in Golf Studies and a foundation degree in Golf Performance. While away at university he played regularly for the 1st team and got his handicap down to +2.
After University he played regularly for the York senior team and in 2012 was crowned York Union Amateur Champion.
George joined the profes
---
Jodie Himsworth - PGA Assistant Professional
Jodie joined Fulford golf club as a junior at the age of 10 with a hope of becoming a great amateur player in and around Yorkshire.
She was aspiring to study graphic design at college until the opportunity arose to take her dream career in golf here at Fulford Golf Club. Jodie has played for the Yorkshire juniors and the Yorkshire ladies 2nd team, with the goal of eventually playing for the Yorkshire ladies 1st team in the county championship match week.
---