Golf coaching is all about you and what you want to get out of your game. We pride ourselves on being good listeners and aim to provide the best possible professional advice, whilst ensuring each lesson is tailored and enjoyable for the golfer.
Why Coaching?
We are passionate about helping you play better golf.
Every golfer enjoys the game more when they are hitting good shots and playing well. This is our mission for you.
Think back to your last few rounds and try to pinpoint an area that cost you shots…
Maybe, you had too many three-putts as a result of poor distance control? Or did you miss too many fairways to the right meaning you had to chip out sideways? It could be that you play well in practice rounds with your friends but struggle to replicate that in competitions.
Through our experiences in the game and our PGA education, we appreciate that every golfer is different. That's why we offer a range of lessons and packages to suit everyone.
Lessons will cover:
Golf Fundamentals
Swing Basics
Short Game
Long Game
Course Management
TPI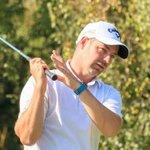 Guy Wills - PGA Head Professional
Guy started his golf career at Boothferry Golf Club in 1994. After 2 years. He started his apprenticeship at the prestigious Fulford Golf Club where he turned Professional at the age of 19 whilst under the watchful eye of Bryan Hessay. Guy competed in national and regional tournaments whilst been attached at Fulford, where he was consistently in the Top 50 on the Assistants Order of Merit. It was in 2000, Guy felt the desire to become an instructor and moved to Germany where he taught for 4 years, during which time he qualified as a David Leadbetter Certified Instructor. In 2007, Guy accepted the position as Head Professional at Fulford Golf Club in York, where he has consistently grown and established his teaching organisation, Guy also runs and manages a successful golf shop, and he is involved again in tournament play for himself and for the club. Guy has recently been TPI qualified Level 1 and Level 2 Junior which has improved his knowledge of coaching and aims to grow the Junior Golf academy here at Fulford.
Book a Lesson
Book a Fitting
---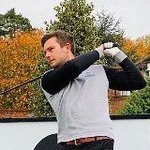 George Forder - PGA Professional
George became a junior member of Fulford Golf Club at the age of 12, rising the ranks on the amateur golf scene. He then went to the University of Central Lancashire and attained a diploma in Golf Studies and a foundation degree in Golf Performance. While away at university he played regularly for the 1st team and got his handicap down to +2. After University he played regularly for the York senior team and in 2012 was crowned York Union Amateur Champion. George joined the professional team in 2015 where he turned professional and completed his PGA qualification. He has worked with several different pupils from juniors to adults having achieved his level 2 coaching qualification. Looking towards the future he has ambitions to play on the Europro tour and higher.
Book a Lesson
Book a Fitting
---
Jodie Himsworth - PGA Assistant
Jodie joined Fulford golf club as a junior at the age of 10 with a hope of becoming a great amateur player in and around Yorkshire. She was aspiring to study graphic design at college until the opportunity arose to take her dream career in golf here at Fulford Golf Club. Jodie has played for the Yorkshire juniors and the Yorkshire ladies 2nd team, with the goal of eventually playing for the Yorkshire ladies 1st team in the county championship match week. 2019 saw Jodie become the first girl junior captain at Fulford Golf Club. Towards the end of 2020, Jodie will turn professional and advance from her level 1 coaching award to the PGA foundation degree. Looking towards the future, Jodie would like to complete the PGA and eventually become an active golf coach whilst playing in professional events.
---